KUALA LUMPUR & countryside bicycle tours – run by a local bicycle user/ advocate
Get to know Malaysia through the eyes of A LOCAL~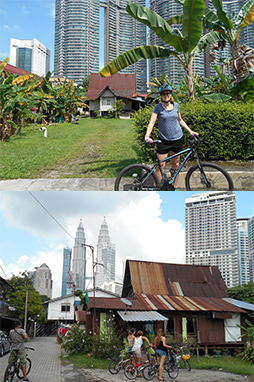 Guided cycling tours, Bike with Elena
and Walk with Elena to explore the hidden secrets of the city, villages and the places where she likes to go eat, hiking with her dog and cycle. If you are looking for a different way of travel, look no further. Cycle through the city in slow relaxing pace with our local friendly experienced guide. The guide regales you with stories of our country, how people used to live, how Kuala Lumpur transformed and became to what it is today.The bicycle is a beautiful way of exploring alleyways, uncovering every "nook and cranny" and you might just get lucky! Why? There is always surprising experiences and discoveries with the bicycle, unearthing what the eyes cannot see in a whizzing bus/coach/motorbike/car. So take the plunge and cycle tour with Bike with Elena!
Our bicycle tours are categorized according to difficulty ratings.
Easy: ⭐
These holidays have low distances – usually 10-20km each day. There may also be a rest day in the middle of the tour.The routes are predominantly flat and tend to follow narrow country lanes through valleys, or a picturesque coastline. There may be some short sections of climbing – but this will be clearly marked on the itinerary, and will be gentle, allowing you to spin the pedals easily.These tours are generally designed for cyclists that like to do some leisurely riding in nice scenery, but also to spend time exploring villages and relaxing at the hotel. These tours are also ideal for a first cycling holiday or for those with little cycling experience.
Medium: ⭐⭐
Our 'medium' rated tours are designed for cyclists that like to ride for a few hours each day.
The average distance is around 15-30km per day – although many days will have short-cuts and route extensions to allow you to go a longer or shorter distance.
The routes have flat and rolling sections, and there may be one or two days with a longer climb (this will be listed on the itinerary).
Challenging: ⭐⭐⭐
These tours are set for those who likes to challenge themselves, as the name suggests. Rolling hills and elevation and winding routes, this route is set to give up an exercise and works up an appetite.
Hard:⭐⭐⭐⭐
These tours are set in the mountains and will normally involve climbing on most days. The minimum distance is kept fairly low, generally ranging from 55-75km; however, there may be one or two slightly longer days. There are always optional extensions if you wish to cycle further.
Kickass Hard: ⭐⭐⭐⭐⭐
As the name suggests, these tours are hard. They are designed for experienced cycle tourists and riders that want to test themselves. They are set almost exclusively in high mountains, such as the Pyrenees, and are done on road bikes.
Daily distances can be over 100km and you can expect over 2,000m of climbing on most days. As will all our tours, there are plenty of extensions if you would like more punishment!
PROMOTION FOR CITY RIDES -RM 180 PER PAX ONLY! TILL JUNE 2019!
We have the following bicycle tours: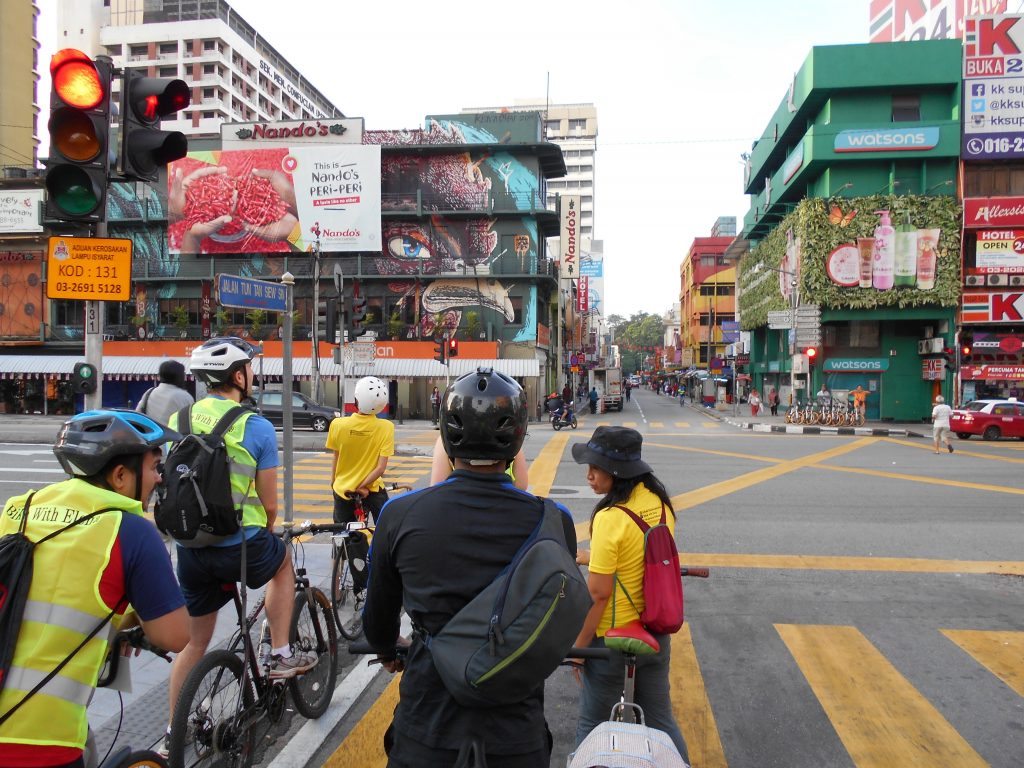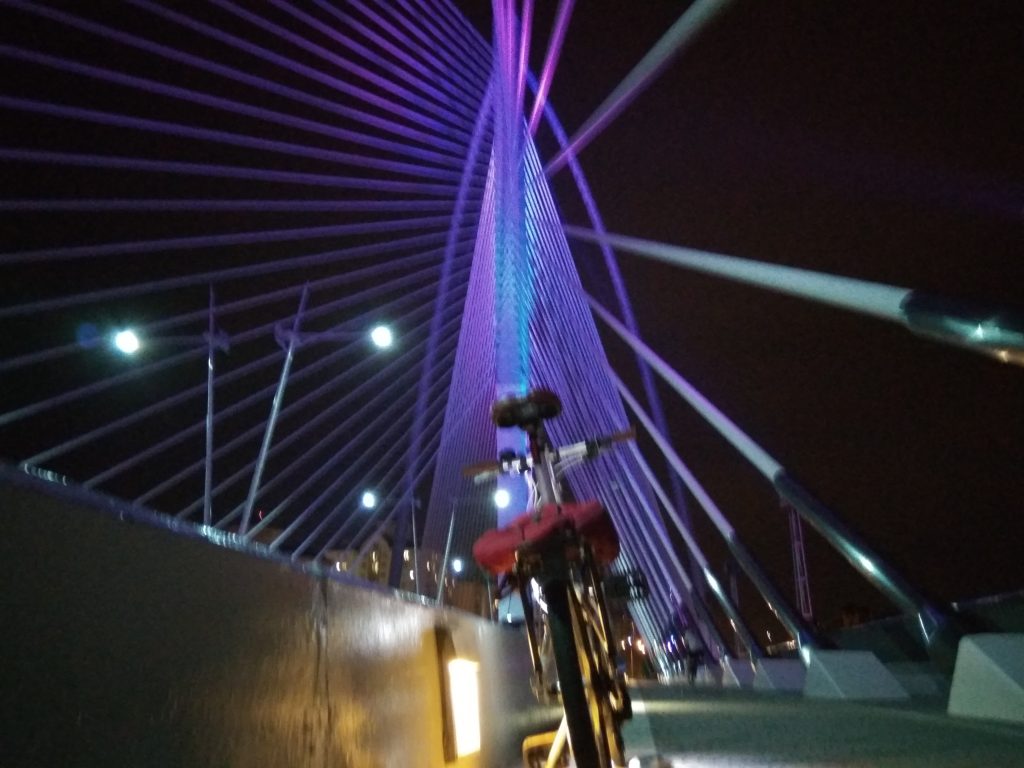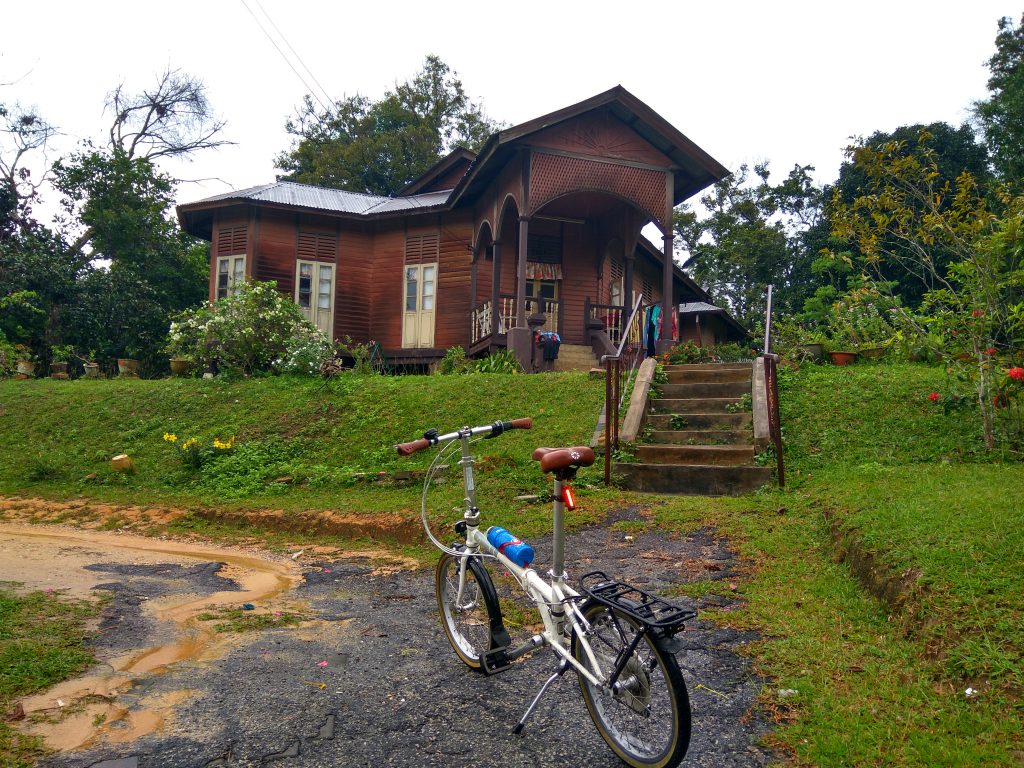 CUSTOMISED RIDE
Testimonial
I took part in the Hidden Secrets of KL tour. I am so glad I did as I now have a much better understanding of Kuala Lumpur and it's history. We saw some really beautiful and also interesting places that I surely would have missed...More

Adventure816900


9/15/2018

I'm from Malaysia and have been to kl several times, however only going to the same few spots. The tour was really eye opening seeing all the nooks and crannies of the city, things I had never seen before. K, my tour guide, was also...More

seanhoet65


8/15/2018

I'm from Malaysia and have been to kl several times, however only going to the same few spots. The tour was really eye opening seeing all the nooks and crannies of the city, things I had never seen before. K, my tour guide, was also...More

Sean H


8/15/2018

I am lucky I had the chance to go on this tour and explore KL at night. My guide Ke was super friendly and invited me to taste a local amazing coconut ice cream and generoudly allowed me to make many stops to take pictures...More

Dianajb74


12/18/2018

We did the bike food tour with our tour guide Ping. The food was excellent and we really enjoyed conversing with Ping. He was very knowledgeable and answered a lot of our questions about everything from politics and history to food. The tour covers a...More

JeffZ369


9/06/2018

Had an enjoyable, leisurely ride on Saturday with our guide Lai and Elena. We learnt a lot about the history of KL and got to visit some religious sites and sample the local food. As some of the other reviewers have commented, you will need...More

Natalie T


5/01/2018