We will start from Broga Village around 7.30am. After breakfast at a local traditional shop, we will cycle towards the Malay village. Many flora and fauna could be discovered at this quaint village. If you are lucky, you get to see a White-throated Kingfisher and  Black-naped Oriole. You will cycle pass rubber plantations, local fruit trees, vast acres of lemon grass and vegetable farm. Becareful of the 'farm police'-the geese, for they will chase you if you try to mess around in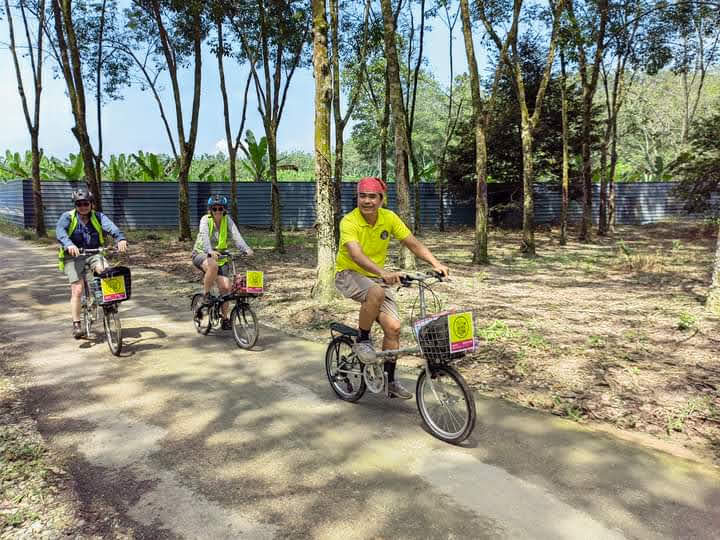 their territory. Chat with the friendly farmers and locals. Cycle off the beaten and hike to a nearby waterfall. Here, you will get to see the indigenous people; how they live and work.  Cycle at a cruising speed back to Broga town and end the ride with a scrumptious lunch.
Be prepared to cycle off the beaten path, mingle with the locals, be prepared for the unexpected, come hungry as we will feed you with local food and have an adventurous spirit.
Price: USD86 per pax
Includes: Bicycle, Pickup & Drop off from hotel, Guide, 2 meals and a bottle of water.
Minimum pax: 2 pax
BOOK NOW