Experience a village lifestyle by cycling through the first Malay village in Kuala Lumpur
smell and sounds to discover when visiting Malaysia's capital.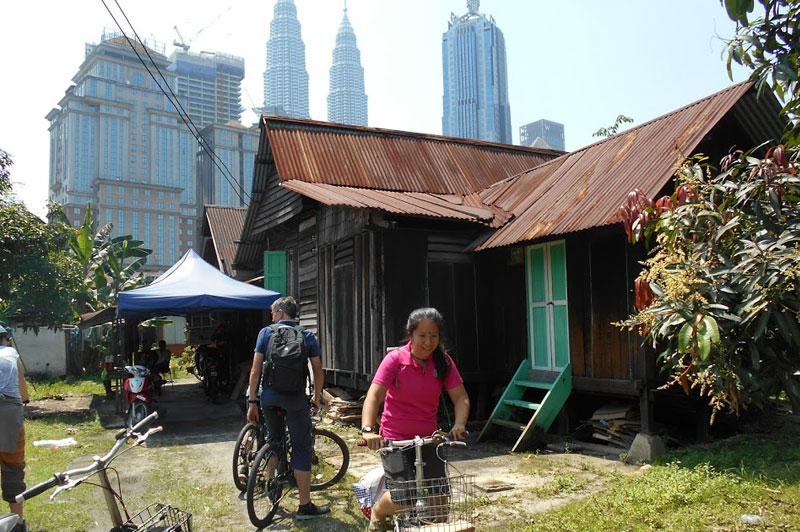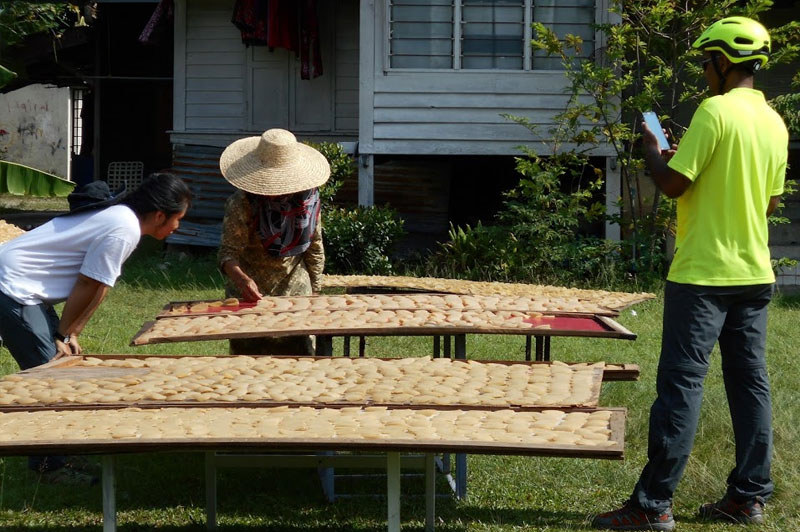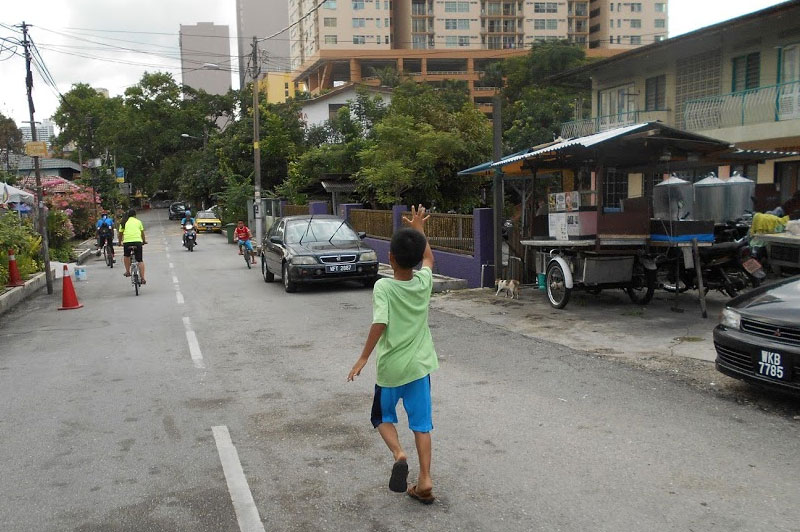 Gazetted as a Agriculture Settlement in 1899, this timeless village has gone through its heydays and fighting to retain its charm. Set against the looming backdrop of KL Petronas Twin Towers, you could taste authentic Malay delicacies and 'kuih' and tasting the Malaysian 'blue rice' made out of natural colouring of a flower. Kampung Bharu was founded in 1899 and is the oldest residential area in Kuala Lumpur. Through much of KL has been modernised, Kampung Baru still maintains a strong sense of history, as seen through the many traditional Malay wooden houses. We would also be visiting the Raja Bot Market, once known as Chow Kit Market. This market opened in 1957 and the operators has been here as long as 1957. Get our guide to take you to 'Nam Kee' where two sisters still operate a local coffee shop. Lost in time coffee shop, ask for their famous 'Cham' drink (have it hot or cold) served with kaya toast bread. You will visit a flower basket shop operated by friendly 'Anne'. She opens whenever she feels like it. You will see array of fruits, local vegetables, meat and fishes.
If you're looking for local favourites like nasi lemak antarabangsa (international nasi lemak) or nasi ayam goreng (fried chicken rice), then this would be the right place. We also recommend that you seek for "Tapai" (a sweet fermented rice dessert, often wrapped in banana leaves), which is one of the favourite local desserts.
All included price:
USD65.00 per pax
*Add on USD10.00, you will get to visit special coffee cafes selected in the heart of Kuala Lumpur. Note, this will prolong the trip to 13.30pm
Available everyday
Time : 7.30am to 11.30 am (4 hours)
Meeting point : MATIC, Jalan Ampang, KL. (Location map)
Cycling Distance: 7 km approximately
Difficulty:⭐
Included
A bottle of water
Light breakfast
bicycles and helmet
Friendly, English speaking guide