Private Home Cooking Class + Bike with Elena (Combo)
WHAT WE WILL DO
Learn how to cook one of the Malaysians favourite dishes known as Nasi Lemak (a.k.a Coconut Rice) and one local dessert at a friendly neighbourhood in KL, 20 minutes away from the city.Unlock the vibrant flavors and rich cultural heritage of Malaysia by learning how to cook this traditional Malaysian dish. It is often considered the national dish of Malaysia as almost every Malaysian would love it and it can also be eaten throughout the day!
In this hands-on cooking class, you will learn how to prepare the rice, the sambal (spicy chili paste), and the various accompaniments such as peanuts, anchovies, and eggs that make Nasi Lemak so yummylicious. Fizah will guide you through the entire process, from selecting the freshest ingredients to plating and presentation.
​You will be able to ask questions and get personalized feedback as you work, and finally taste your own creations at the end of the class.
A perfect meal should always end with a scrumptious dessert. So, get ready to indulge in a mouthwatering surprise that will leave your taste buds dancing with delight.mJoin us and embark on a culinary adventure that grants you a deeper appreciation for its diverse food culture, from preparation, to cooking, to serving and eating them with your hand *wink* (of course, you can always opt for cutlery).
Experience is available on Monday to Sunday at 4pm, Malaysia time (GMT +8) – subject to host's availability. Special arrangement can be made for other preferred time slots. At least 3 working days advance bookings required.
Bicycle Tour with Bike with Elena
Duration: 2.5 hours
Start 8am-10.30am
Distance:12km +/-
Explore the heritage part of Kuala Lumpur, learn about her history and culture. Immerse yourself in its melting pot of culture by taking our cycling tour. You will peddle through our independence square, back-alleys of Petaling Street and learning about the different places of worship. Sample some local food with our guide's recommended restaurants and hawker stops. You will find friendly locals sharing their stories with you. End the tour with a nice 'teh tarik' our national brew or a cold 'limau ais' before peddling back to the starting point.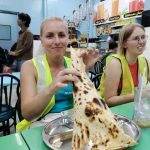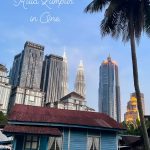 Price: RM330 per pax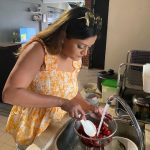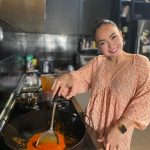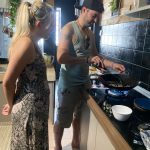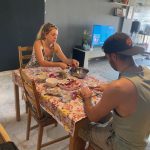 Duration: 3.0 hours
Communication Language English, Bahasa Melayu (Malay) , Français (French)
Group Size: 3 – 5 Travelers
Private lesson -1 person