Bernama – Malaysian newspaper
By Kurniawati Kamarudin
KUALA LUMPUR (Bernama) — Other women's workwear style may be formal and feminine, but that is not the case with Elena Shim.
The 29-year-old wears no makeup to work. Instead, a typical workday sees her donning a dry fit t-shirt, bicycle shorts and helmet.
A messenger bag slung across her body completed the look. She would then get on her bicycle and leave the house as early as 8.30am.
It takes her 30 minutes to cycle 11.4km from her house in Section 17, Petaling Jaya to Jalan Raja Laut, Kuala Lumpur.
Read more: http://www.bernama.com/en/features/news.php?id=1334103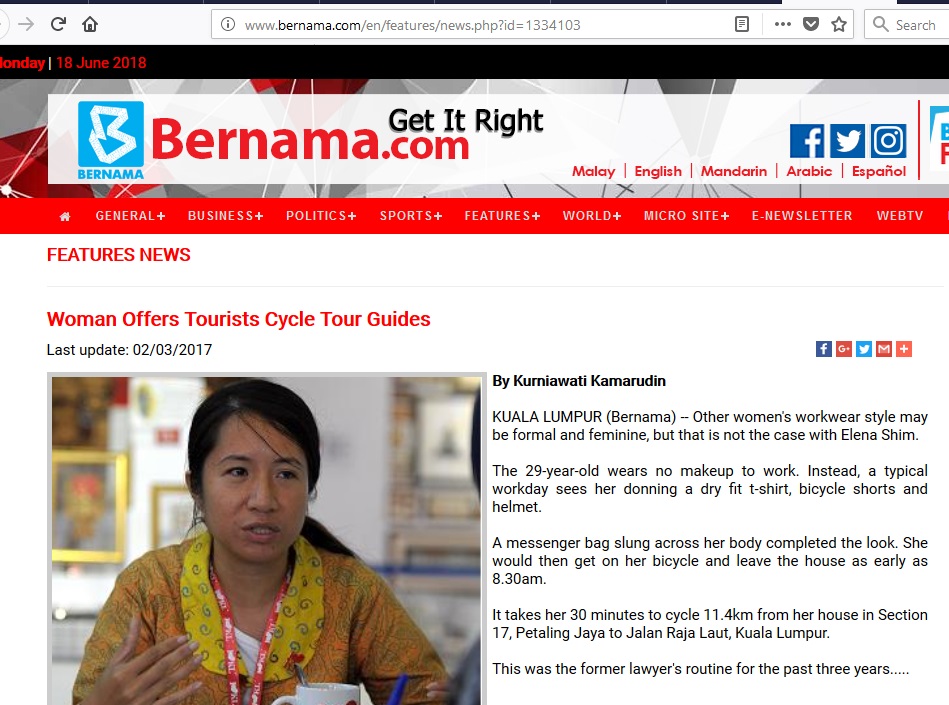 Please follow and like us: